Chelsea Farmers Market
It was a perfect "between the busy" moment spent with Hockey Bob. An opportunity to talk about the past week, share funny stories and just enjoy being together on our walk to the Chelsea Farmers Market at the new Palmer Commons event space (304 S. Main St, Chelsea, MI 48118).
The wind blew lightly as we walked through the neighborhood, Hockey Bob chatting as he walked next to me on the left and Crazy Maizie trotting happily on my right.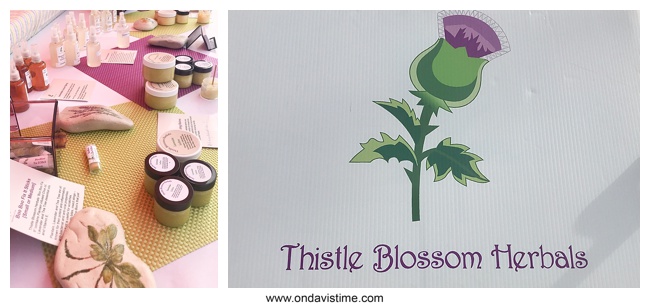 The market had fewer vendors than it will at peak season, but we were impressed and excited about the vendors who were there. In addition to local farmers with fruits and vegetables, we browsed stands with homemade soaps, candles, cheeses, coffee, salmon, sausages, fudge, bread, cookies and other baked goods.
We missed the music from 10:30-12:45, but had plenty of interesting conversations with friendly vendors and shoppers.  I always enjoy chatting with people interested in Crazy Maizie. ("is that a greyhound or a whippet?")

Hot Food!
When I saw (and smelled…omg) the hot breakfast burritos at the Roaming Goat stand, I was soooo bummed that I had already eaten breakfast. Hockey Bob got a hot chocolate though, and said it was "amazing". He wishes we could make it like that at home…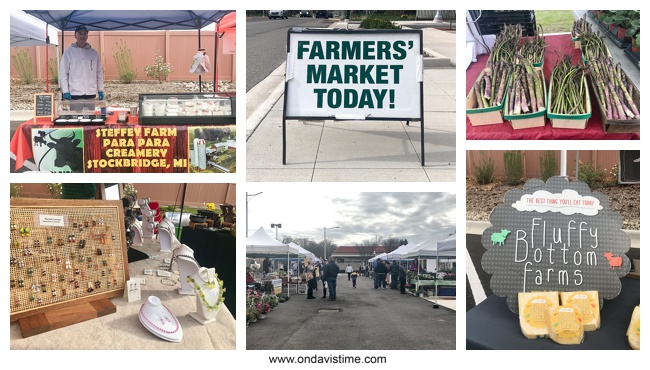 Bob tried Gouda at the Fluffy Bottom Farms stand (he declared it DELICIOUS).  I tried some Ethiopian coffee at a stand that I can't remember the name (I'm so sorry!!) and beautifully seasoned feta at the Para Para Creamery stand (if you are a fan of feta, definitely try this one).

Do You Like Spicy?
Weaving through customers as the market became increasingly busy, we pause near the Stone Hearth Bakery stand…
Bob: spots a product sign and asks the vendor "what is a pepperoni roll?".
Vendor: describes the two rolls available (regular pepperoni and cheese, and a Jalepeno/Habanero version)
Bob: Mom can I get the spicy one for lunch?
Vendor: Are you sure you want that one? It's VERY spicy.
Bob: *looks vendor in the eye* Yes. I like to see how much I can take…
(Dang I love this kid LOL)
And…we bought the Jalepeno/Habanero pepperoni roll (along with a cinnamon roll).
In addition to the pepperoni roll, our other  purchases included the Ethiopian Coffee, and fresh asparagus from Heim Gardens.
We will definitely be back for Bread, cheese and maybe some of the chocolate mint lip balm that I spied.
The Chelsea Farmers Market will be held Saturdays 8am-1pm at the Palmer Commons, and Wednesdays 1pm-5pm on the corner of Old US 12 and M52 in the parking lot of Chelsea State Bank.  For more info check out their website https://chelseafarmersmkt.org
Ps – Bob ate the Jalepeno/Habanero pepperoni roll for lunch, and said "it's super good, and not too spicy, can we get more?". I guess we will be getting another one this weekend!
=-=-=-=-=-=-=-=-=-=-=-=-=-=-=-=-=-=-=-=-=-=-=-=-=-=-=-=-
Tressie Davis is a portrait photographer located in Chelsea, MI. Portrait work may be viewed at www.tressiedavis.com.