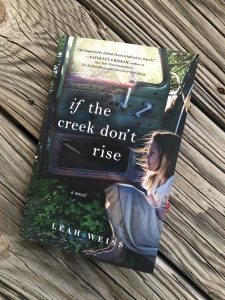 Riley on a book cover?
Sometimes serendipity strikes when you least expect it – a happy series of events has lead to a small adventure and new friends for Riley and me.
Scrolling through my social media accounts last November, catching up on everything my friends were up to, I was startled by a text out of the blue from a friend who I had not heard from in several months.
The text was simple.  A photo of a book, and the words "Look familiar!!"
I read the text, and did a double take.  Wait. OMG. Is that?  Holy crap, Riley is on a book cover!!!!
I sell several of my older images as microstock, and this photo of 8 year old Riley has been one of my most popular to date.  But…this is the first time I have seen it (or any others) on a book cover.
I immediately texted Riley, who responded "That's so cool! Can we buy it"
Of course we can!!!!
After having a few minutes to think about it, I decided that I would take it one step further and contact the author to see if I could somehow purchase a signed copy.
Without telling Riley my plan, I reached out to author Leah Weiss the morning of December 3.  Leah responded immediately, and after a short exchange of messages, let me know that not only was she in Michigan visiting family, but that she had free time and would love to meet Riley in person.
What??  My goal of purchasing a book had turned into a meet and greet with the author!!  Talk about serendipity – what are the odds that when I decided to contact Leah, she was only an hour from my house?
The meeting was all we could have hoped for and more.  Leah and her husband Dave are positively the sweetest they could be, and Riley and I greatly enjoyed our time with them.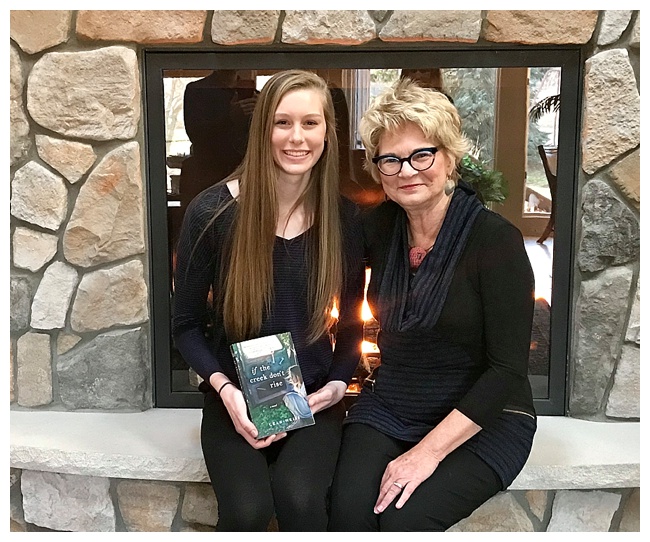 We talked about books, and reading, and how Riley and I could not wait to read "If The Creek Don't Rise".  We talked about family, and growing up, and basketball, and never giving up on your dreams.  It was like a visit with old friends, and it couldn't have been more perfect.
A few photos and some hugs, our time together in person was over all too soon, but the memories made and friendship forged will last forever.
If the Creek Don't Rise – Leah Weiss
I have since read "If The Creek Don't Rise", and highly recommend it.  A beautifully portrayed portrait of life in Appalachia, I was transported to another place in time.  Throughout the entire story I found myself rooting for Sadie Blue, seeing a strength and power in her that she did not see in herself.  As each character was introduced I felt as if I were meeting each one personally, gaining an insight into their motivations and changing my perceptions and assumptions of who I thought they were.  The end…the end is not what I expected…but perfect.
I am a photographer, not a book reviewer – so…you really should just read the book and see for yourself.
Find "If The Creek Don't Rise" on Amazon, or at any major retailer.
PS – local folks stay tuned.  Author Leah Weiss will be visiting Michigan in August 2018 for her book tour.  The Michigan leg of her tour may include a special guest (or two)…shhhhhh…
Tressie Davis is a portrait photographer located in Chelsea, MI. Portrait work may be viewed at www.tressiedavis.com.