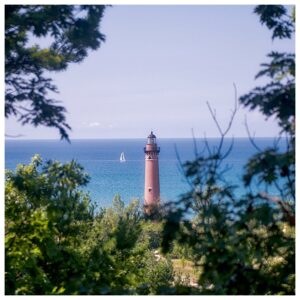 There is something to be said for technically perfect and beautiful travel photos.  There is also something to be said for photos that make you happy – both when you create them, as well as when you look back at them later.
I read a lot about photography, and an article titled "11 Travel Photos You Should Stop Taking Right Now" showed up in my Facebook feed shortly before a trip with my daughter.
About halfway through the article, my first thought was "hey, I LIKE some of those vacation photos!".  My second thought was all "DON'T TELL ME WHAT TO DO" and my third was "hey Riley, look at this article.  Wanna do ALL of them on our next girls trip??"
Because hey – who makes the rules anyway?  Photograph and share what makes you HAPPY.  (Except selective color.  Please never do that.  Also see notes below on railroad tracks – stay safe people)
It's my Travel and I'll take cheesy photos if I want to.  And here they are.
11 Travel Photos You Should Take If You Want To
1. Railroad Tracks
Ok, on this one we actually agree with the original article.  While I don't mind the cliche of the "tracks into the horizon" shot, train tracks are not safe.  So…just say no.  Staying safe, our interpretation of this shot is a "Boardwalk into the distance".  We made a lot of trips to the Lake Michigan beach near Little Sable Point Lighthouse – this boardwalk leads to where you buy your tickets to tour the inside and climb to the top.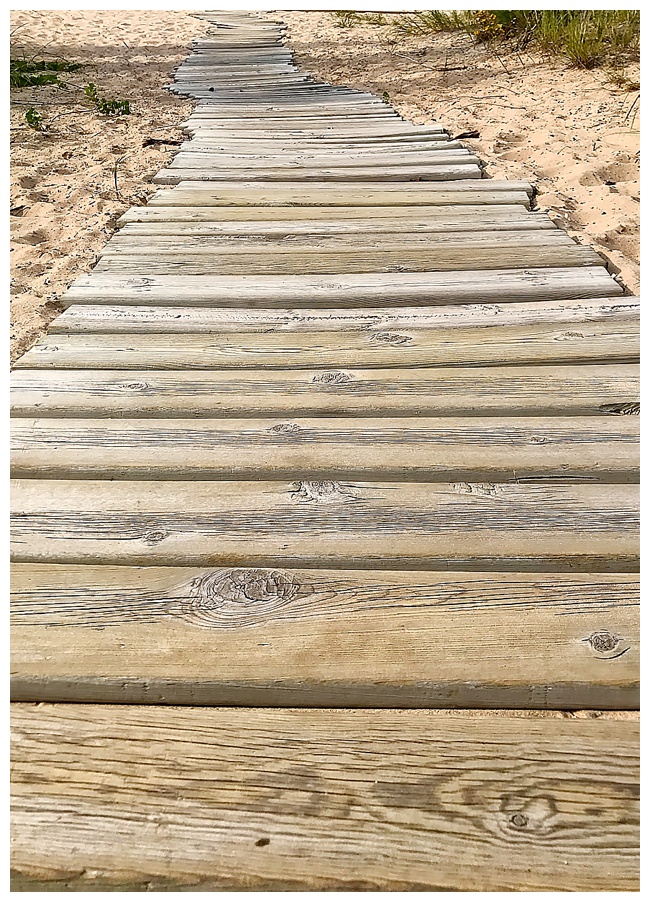 2. Forced Perspective – Getting Handsy with Landmarks
Especially when traveling with kids, why wouldn't you want to have a little fun with forced perspective??  Here is our Little Sable Point Lighthouse shot.  How's that for rebellion?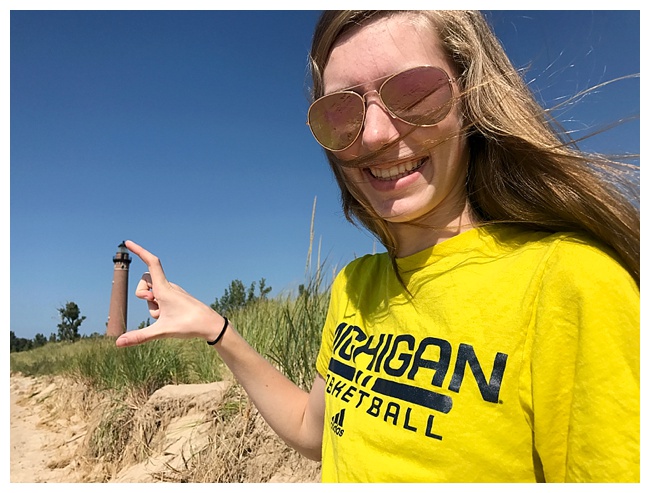 3. Food
We struggled a bit with this one.  Mostly because by the time we had food we were so hungry we forgot to take a photo until after we had started eating.  So…toast is what you get.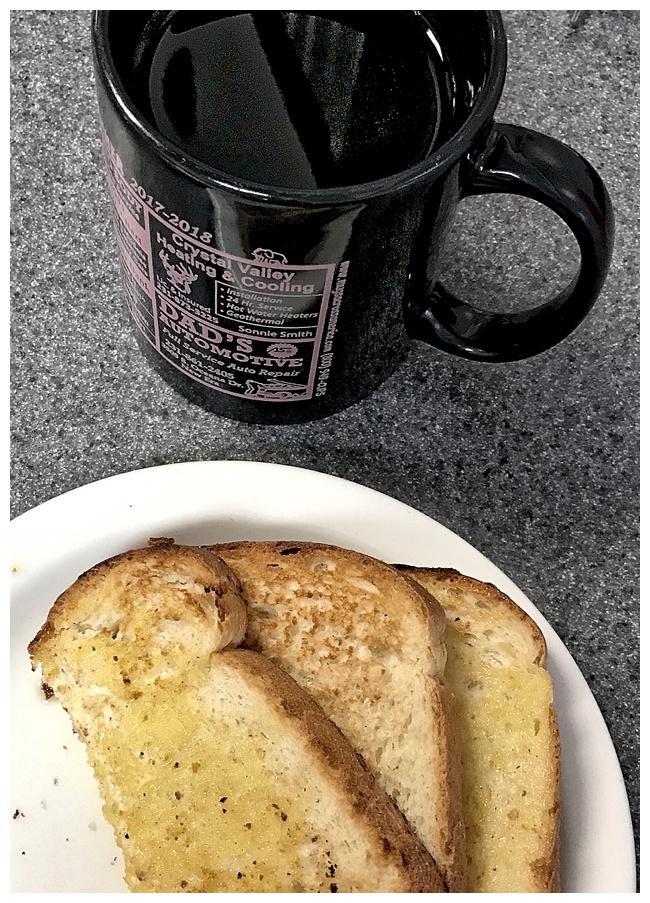 4. Jumping
Why not??  Especially when you are in an amazing location like Silver Lake Sand Dunes State Park, walking the dunes.  Not sure any other "pose" would have fit the mood of our visit.  I love this.  I love it so much, we did it twice.
5. Belongings from Above
This technique is over done for a reason – it is a fantastic way to illustrate the feeling of your vacation without a person in every photo.  It tells a story.  In this case, our souvenirs, flip flops and a camera on a boardwalk – 100% vacation mode.  This image ended up being one of my favorites from our vacation.  It's going to look great in the Shutterfly book we will make to commemorate our girls trip!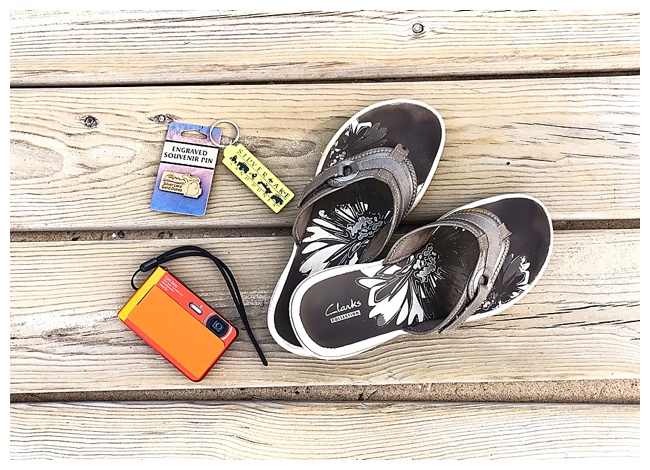 6. Feet
Ok, my feet are gross.  But in the interest of a complete list, here you go.  Nothing like a sandy beach and waves gently moving over your feet.  Best. Feeling. Ever.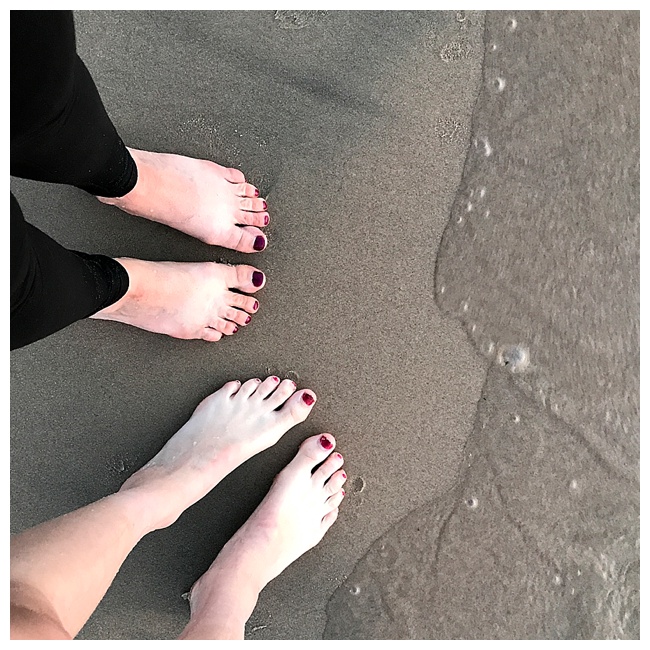 7. The Lone Ice Cream Cone
Funny – I didn't even know this one was a thing.  But hey, we got one of these too. We had to go out for ice cream twice, because we forgot the first time.  Oops.  This cone is from Country Dairy in New Era, MI.  Best ice cream ever.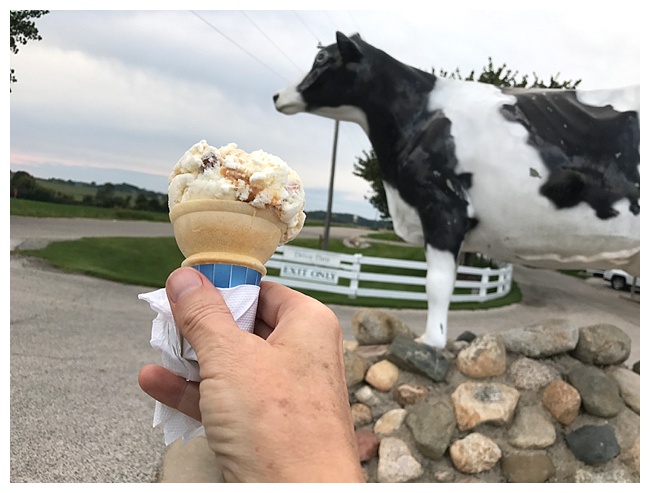 8. Abandoned Buildings
We thought we were going to have to take a pass on this one, and then while geocaching we ran across this old building.  Will it do?  Of course! (we are making our own rules, after all) Oh, and if you have never been geocaching, you should do it.  Not only is it a fun activity that can be done just about anywhere, you will be led to some of the most beautiful and interesting locations.  And some questionable ones, but that is all part of the adventure.
9. Heart Framed Shots
What could be more cliche than a heart framed sunset?  Here you go.  You're welcome.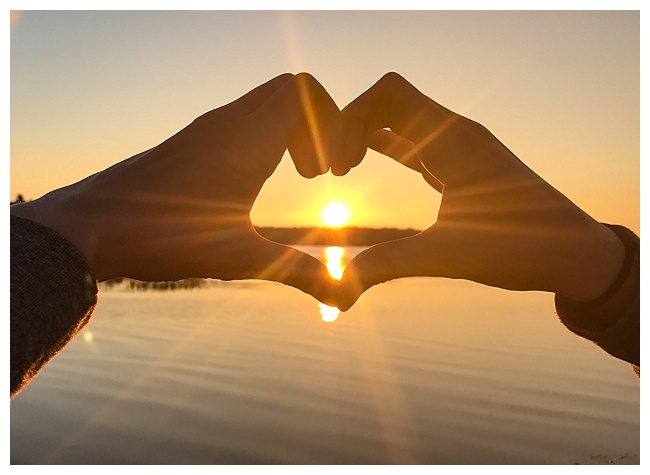 10. Unnecessary Props
We just "happened" to have a small chalkboard to write 2017 on.  Really.  Just a coincidence.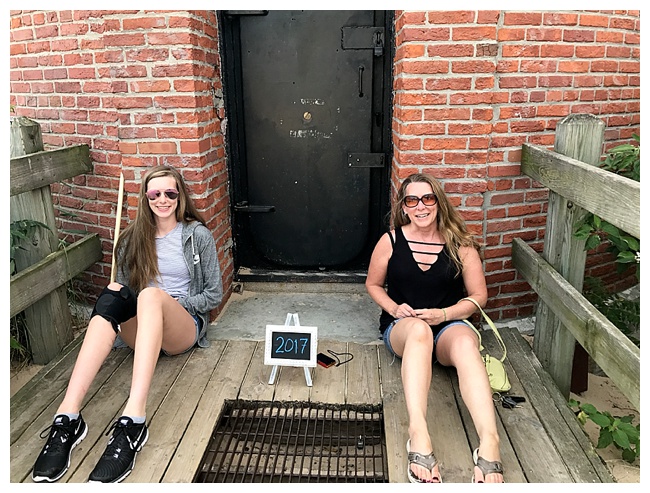 11.  Selfie Sticks
On the top of Little Sable Point Lighthouse no less.  Cause we are awesome like that.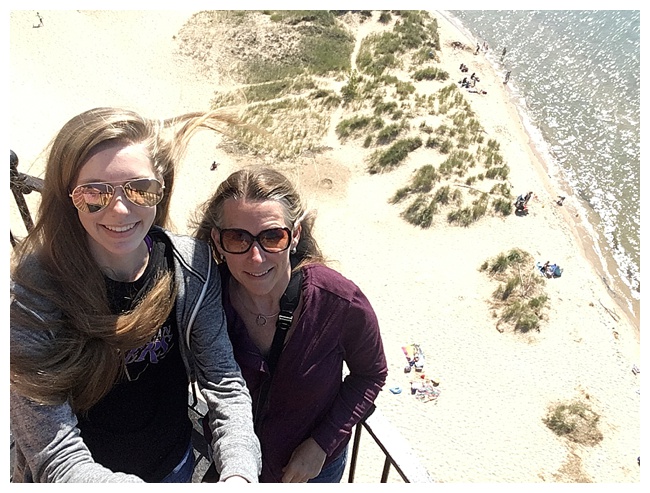 The moral of this story?  If you like the photo – take the dang photo.  Don't let anyone dictate how you have fun on your vacations, or how you preserve those vacation memories.  While the images above are not "technically" perfect (and yes they are a bit cheesy), we had a fantastic time being specific in our vacation rebellion.  Such a great time in fact, that I think we may make this a yearly tradition….
Tressie Davis is a portrait photographer located in Chelsea, MI. Portrait work may be viewed at www.tressiedavis.com.