I love freckles in general, but there no freckles that I adore more than the ones on my little guy's face.  He is not covered with them, but has just the perfect smattering across his cute little nose.
When I saw the Freckles contest on Viewbug, I had to enter.  I immediately took Mister Robby out to the front yard and told him to sit on the sidewalk.  The beautifully engaging smile? That was all him, and it makes the image don't you think?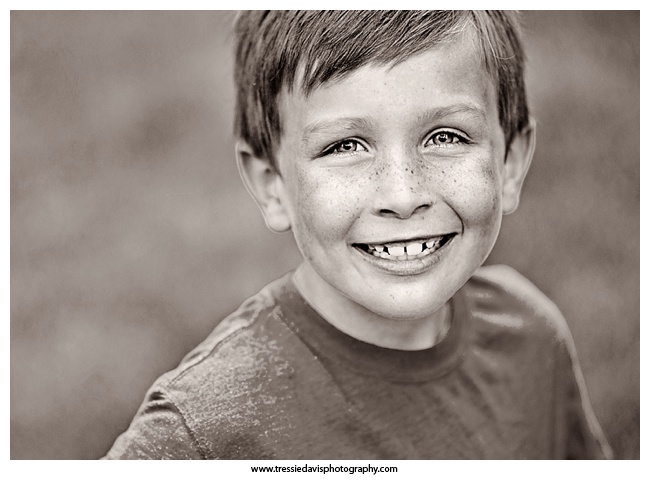 Did I mention that I am a Viewbug member?  I love this site for inspiration – if you're interested in photography check it out!!
=-=-=-=-=-=-=-=-=-=-=-=-=-=-=-=-=-=-=-=-=-=-=-=-=-=-=-=-
Tressie Davis is a portrait photographer located in Chelsea, MI. Portrait work may be viewed at www.tressiedavis.com.