I have been itching to do some more creative work with my Alien Bees outdoors, so headed out to Nana's pond to take some fishing photos of my little guy.  Turns out I need more practice, and I eventually ditched the lights and took most of them with just natural light – but that's ok, I got a few shots that I love and that was the ultimate goal. 🙂
Classic, right?  I desaturated some to give this one a vintage feel.  Little man wasn't even paying attention to me, he was too busy fishin' with his new pole.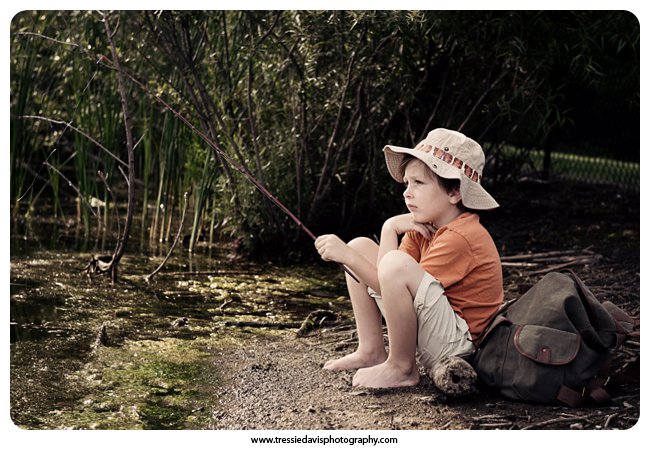 Always get a profile.  I love the gentle slope of Robby's nose, and the concentration on his face.

Sweet, sweet freckles…and that mischievous glance up at me.  Heart be still.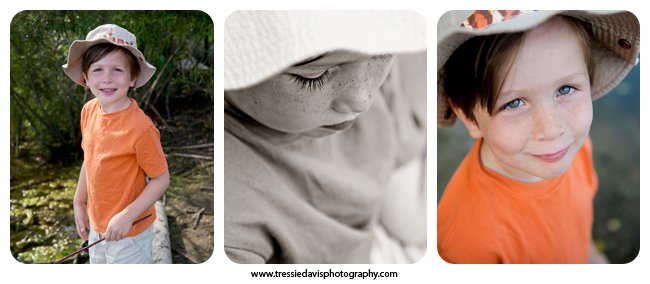 This one I had to work for, bribery is magic.  A different crop made this one perfect for the cover photo on my
Facebook Page
.  His smile makes my heart SING.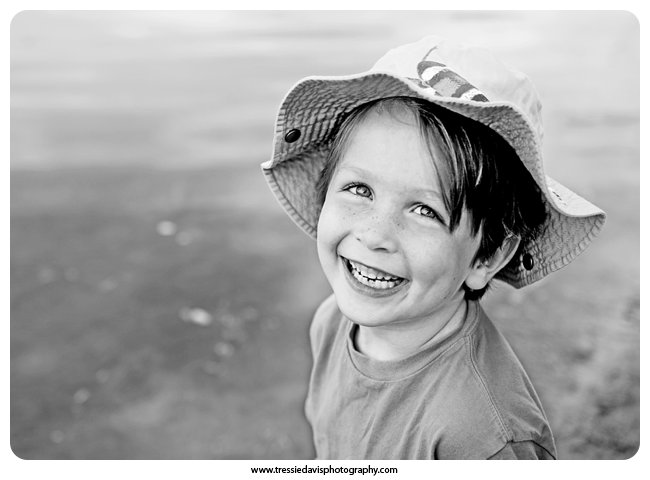 And most importantly, Robby wearing Papa's fishing sunglasses….a treasure.


RECIPE
Ingredients: dollar store fishing pole,  Gymboree hat, Papa's sunglasses
Location: Nana's Pond
Equipment:  Nikon D800, 24-70mm lens.  AB800 used for some pics, natural light only for others.
PhotoTips:  
If a location isn't working, move.
If you have to lay in the mud to get the shot, do it.
Shoot from every angle (above, below, side, front, back), both orientations (portrait/landscape) and a mix of full, 3/4 and close up shots
If you have a Facebook page, take a few shots that can be cropped for a cover photo
Incorporate meaningful props.  I will treasure the pics of little man in Papa's fishing sunglasses.
Things I learned:
You can't put your light at a 45 degree angle to your subject if that means it is resting in 3 feet of muck.  Well I guess maybe you could, but I don't recommend it.  Next time I will put more thought into the location and how I will position everything.
Love that smile on my Robby's face?  Promise him Twisters.
Having a vision is great and all, but if things don't come together exactly as planned, you can still get great shots.
I need more practice with OCF
=-=-=-=-=-=-=-=-=-=-=-=-=-=-=-=-=-=-=-=-=-=-=-=-=-=-=-=-
Tressie Davis is a portrait photographer located in Chelsea, MI. Portrait work may be viewed at www.tressiedavis.com.