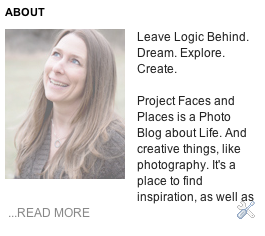 While I am no expert on Blogger, I have managed to figure a few things out here and there. Since then, a few folks have asked me how I implemented a few of the elements on my page.
Because I want to be helpful (no, really!), I'm going to make an effort to write tutorials for the things I have figured out on my own, and to create a resources document for all of the great tutorials and other resources I have found in my searches.
Today I created a document detailing how to create a Custom "About" gadget in the sidebar of a Blogger blog, that is NOT the Google profile.
Downloadable PDF can be found here: Custom About Gadget in Blogger and also on my Tips and Tricks page.
Enjoy!
=-=-=-=-=-=-=-=-=-=-=-=-=-=-=-=-=-=-=-=-=-=-=-=-=-=-=-=-
Tressie Davis is a portrait photographer located in Chelsea, MI. Portrait work may be viewed at www.tressiedavis.com.