On October 13, 2012 my daughter and I had the pleasure of a photo outing with my friends Kiah and Brian, and a newbie I call Dynamite.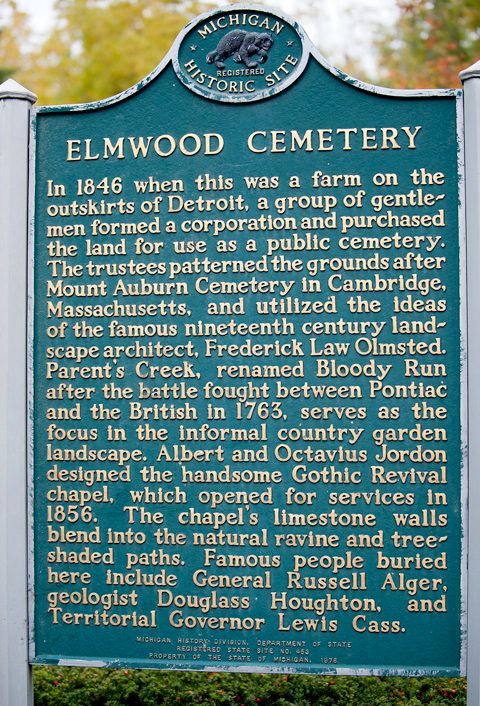 Elmwood Historic Cemetery in Detroit, MI was our photographic destination, and we joined an official tour group to learn more about this beautiful place.  We probably should have just explored by ourselves, because I wasn't a very good student/tour member.  I kept getting distracted (Squirrel!) and so had to google the information about Elmwood after the fact.  Today Google is my friend.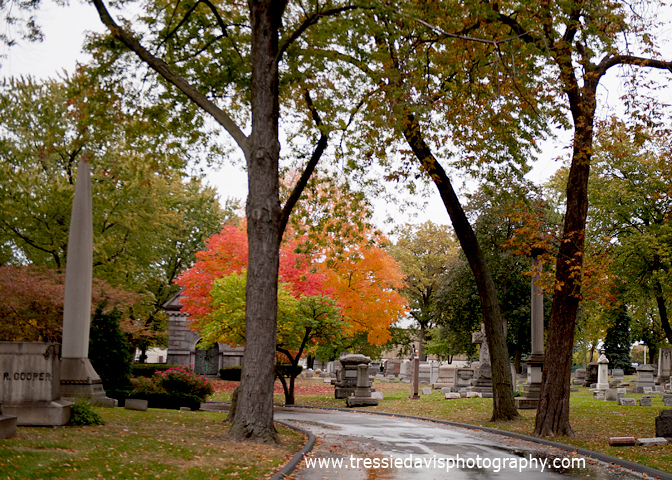 Originally established in 1846, Elmwood Cemetery is now 86 acres of beautiful rolling hills and gentle streams.  Stones and mausoleums reflect dates from the 1800s until now, and it is very interesting to note the trends of the times for marking burial sites.  From wrought iron barriers, to ornately carved marble, stone statues and artistic stones, I spent my time primarily photographing details.  And my fellow photographers of course.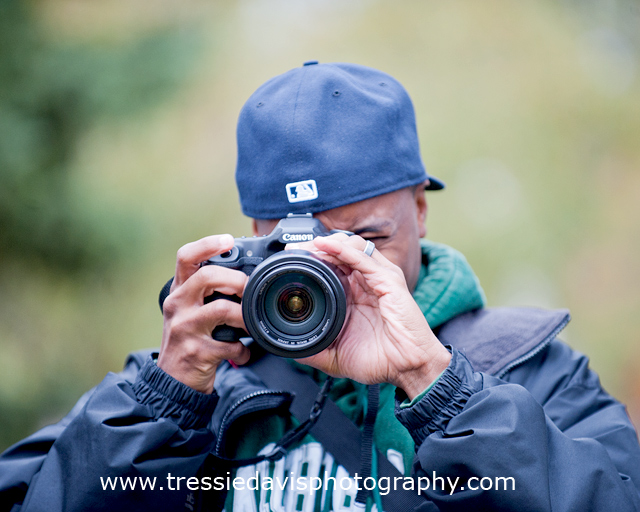 Shooting me, shooting you?
After the tour we decided that we should explore on our own.  The guard warned us that the gates close at 4pm, and if we were not out then we would be locked in the cemetery.  Great.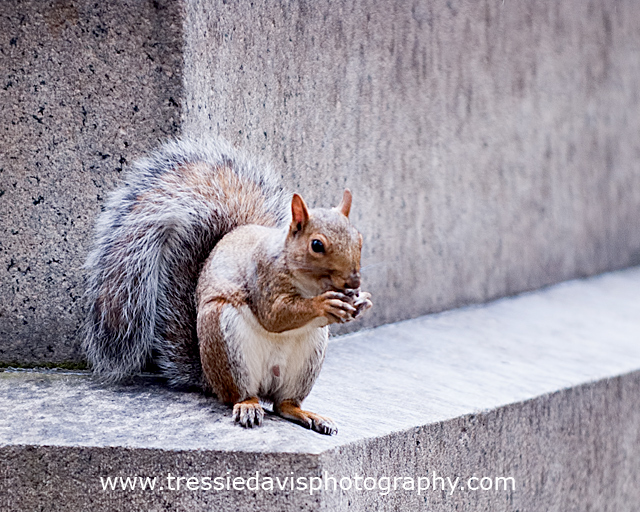 Squirrel!
Did we lose track of time?  Of course we did.  We arrived at the gates just as they were being locked. I blame this on Kiah.  Why?  I don't know.  Mostly because he is trouble.  Thankfully the guard took pity on us and opened them back up even though it was 4:05.  Not sure how I would have explained to my husband that my daughter and I were locked in a cemetery with three strange men.  Yes, I know them – doesn't mean they aren't strange.
All kidding aside, a great outing and fun time photographing a beautiful place.  Thanks guys!!!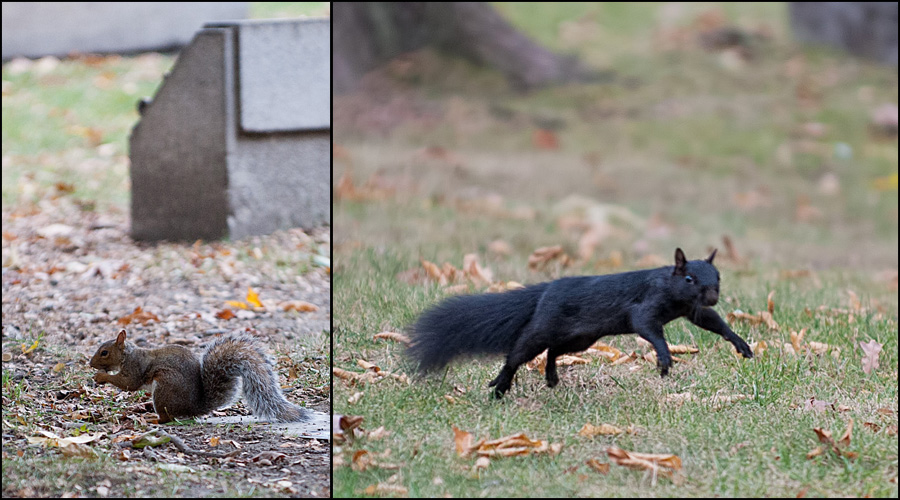 More Squirrels!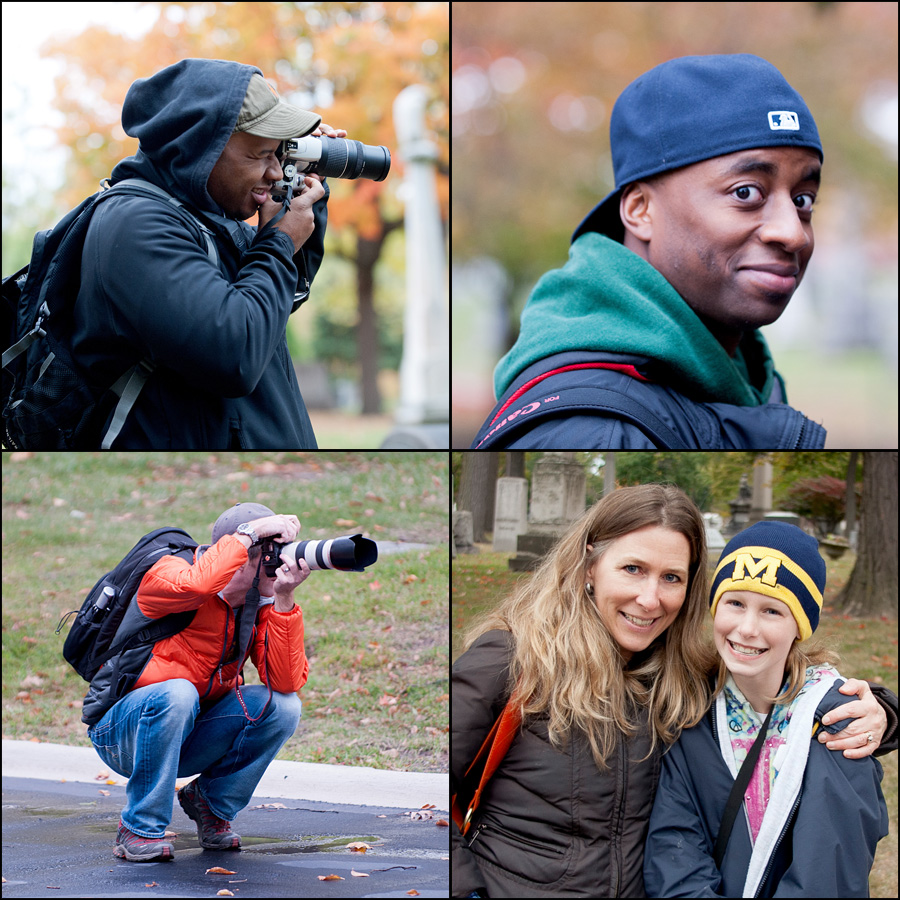 Clockwise from upper left: Dynamite, Kiah, Riley and me, Brian
=-=-=-=-=-=-=-=-=-=-=-=-=-=-=-=-=-=-=-=-=-=-=-=-=-=-=-=-
Tressie Davis is a portrait photographer located in Chelsea, MI. Portrait work may be viewed at www.tressiedavis.com.