The Finesse 10u girls had their "day off" on Monday, July 30. The day started with a 2 hour practice, and then the girls separated into small groups for fun activities throughout the day.
Each group headed to a different location, but here are a few pics of two of the groups:
Mara, Faith, Celia and Payton headed out to Universal Studios and Islands of Adventure.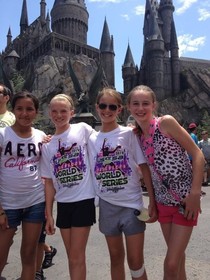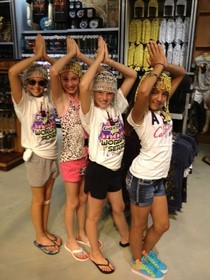 And here is the rock climbing crew at Aiguille Rock Climbing Center with Riley's siblings along for the ride – Robby, Riley, Alex, Shelby, Kayla and Erica.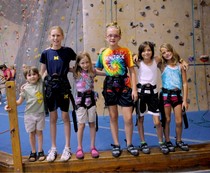 All of the girls had a great time, and everyone made it to the top.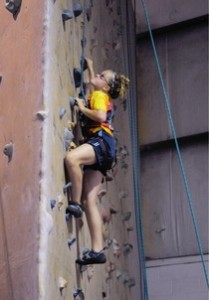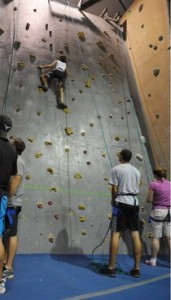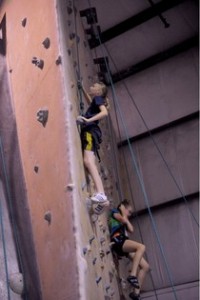 Erika was a natural, scaling the wall like a champ.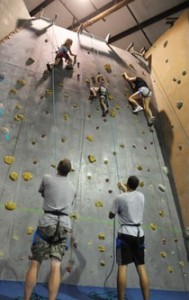 Next up – the last of pool play…
=-=-=-=-=-=-=-=-=-=-=-=-=-=-=-=-=-=-=-=-=-=-=-=-=-=-=-=-
Tressie Davis is a portrait photographer located in Chelsea, MI. Portrait work may be viewed at www.tressiedavis.com.