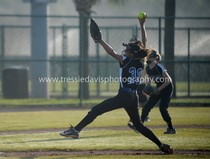 Wednesday, August 1 was the first day of bracket play for Finesse 10u, and their opponent was Hiki No, from the beautiful state of Hawaii. Hiki No means "Can Do" in Hawaiian – well, this team can, and they did. Win that is – beating Finesse 10-2.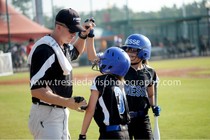 Coach Rob was quick with the high fives and hand slaps for the girls.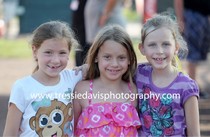 And the fans still loved them of course.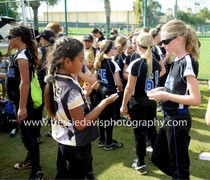 After the game a special trade was arranged where in addition to the exchange of traditional pins, the Hiki No girls gave each Finesse player a gift of a Hawaii keychain.
Not time to go home yet – Go Finesse!
Tressie Davis is a portrait photographer located in Chelsea, MI. Portrait work may be viewed at www.tressiedavis.com.