I'm fired up are you fired up? YEAH!
On Tuesday, July 31, 2012, Finesse 10u played their two remaining pool games at the ESPN Wide World of Sports.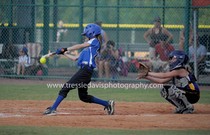 First up at 9:45 Finesse 10u faced off against the Florida Crossfire. It was a close fought game that ended in a 7-7 tie.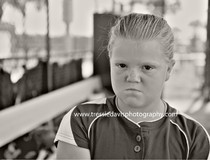 Here is Kaycee with her game face.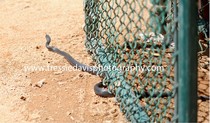 Immediately following the 10s, Finesse 14u played on a field across the park – I skipped over there to take a few pics, and arrived just in time to see a snake in the dugout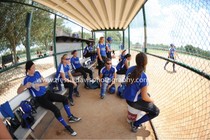 Now there is some softball excitement for you.
After encouraging their little friend to go play somewhere else (and a moment of panic when they thought he was going to hide in a softball bag), the game resumed. Unfortunately ending in a loss for the 14s.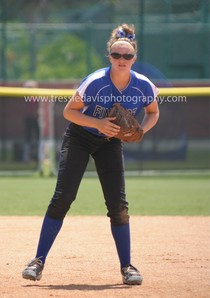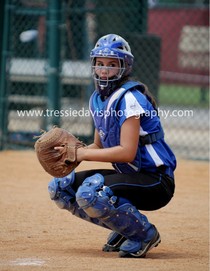 On the other side of the park, Finesse 10u was preparing to play again. The Jacksonville Storm, a top ranked team, was no match for the Finesse 10u girls during their second game of the day. Faith Cermak went 2 for 2 and four other players (Mara, Payton, Kaycee and Celia) all sacrificed for runs scored.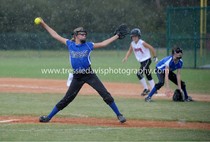 Ironic that while playing the "Storm", the girls endured hit and miss downpours that always seemed to hit while we were in the field.
Celia pitched like a champ, despite the rain.
In the end, Finesse 10u pulled out a 5-3 win for a final pool record of 1 win, 1 loss, 1 tie which put the girls 2nd in their pool.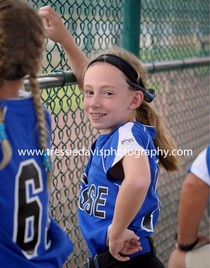 Next up – Bracket Play!
Tressie Davis is a portrait photographer located in Chelsea, MI. Portrait work may be viewed at www.tressiedavis.com.